Might you be planning to visit San Francisco in the near future? Wondering what to pack for walking around Union Square? The museums? Fisherman's Wharf? Well, you came across this post in the nick of time.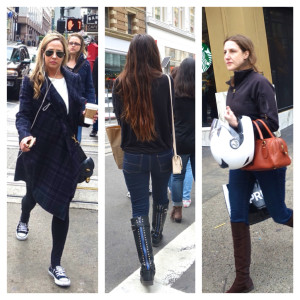 If you want to fit in with San Francisco locals, just think C-A-S-U-A-L.
While many San Franciscans have a style of their own, the vast majority seem to opt for a simply ultra cazh look.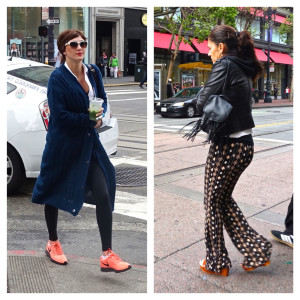 Next, think L-A-Y-E-R-I-N-G.
San Francisco weather is unpredictable. As Mark Twain never said (although he is forever cited as having done so), "The coldest winter I ever spent was a summer in San Francisco." As you might infer from these photos I shot last weekend, the wind can be vicious. Always a good idea to bring at least one extra sweater, scarf, and jacket.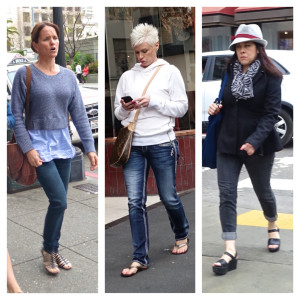 Sandals and flip flops are optional. I never fail to be amazed by those people whose feet seem impervious to chill winds, athough this look certainly goes with the beachy California vibe.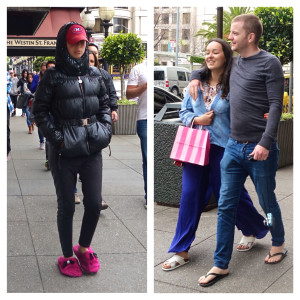 I recommend packing only one elegant ensemble if you plan on attending the opera, ballet, symphony or top restaurant. A cocktail dress or LBD with an eye-catching piece of jewelry is more than sufficient. 
San Francisco is a great place to visit and explore, especially on foot. Bring some comfortable walking shoes and your heels if you – like me – prefer to bump it up a notch at dinnertime. One of my favorite destinations is the Water Bar, an ideal place to sit in the City by the Bay, drink champage, eat oysters and watch people and seagulls. 
Enjoy!