My fascination with history and fashion started in early childhood. Maybe the history part is a genetic thing. My father's college major was History. As a child, I delighted in fashion from Europe and Russia of the 18th and 19th centuries, the age when the dress itself was a masterpiece. At the age of about four or five, I asked my grandmother to sew me a puffy dress. We used bed sheets and a hula hoop for the skirt frame. I tell you, I was the happiest girl in the entire world wearing this homemade gown. I could pretend I was a young lady from Saint Petersburg in the late 1800s.
Time has passed, but my gravitation toward historic places and people (as well as fashion) has not abated. I love combining travel with visits to historic sites. I recently decided to do something about my passion toward history and volunteered for a preservation society. A friend, who is also a history enthusiast, signed up with me. It was to be a hands-on experience "digging up the past" with the Fairfield Foundation.
Packing for an archaeology dig
Since style and fashion are top interests for me – and you might remember my post about packing – I naturally took time to consider what I would need for the adventure. The only suggestion we received from the project organizers was to bring comfortable, easy-to-wash clothing. And so, I packed sportswear. After experiencing my first day of Virginia heat, I added to that a bunch of bandanas. Each one cost $1 at Walmart – great deal! And so,
I got every color they had!"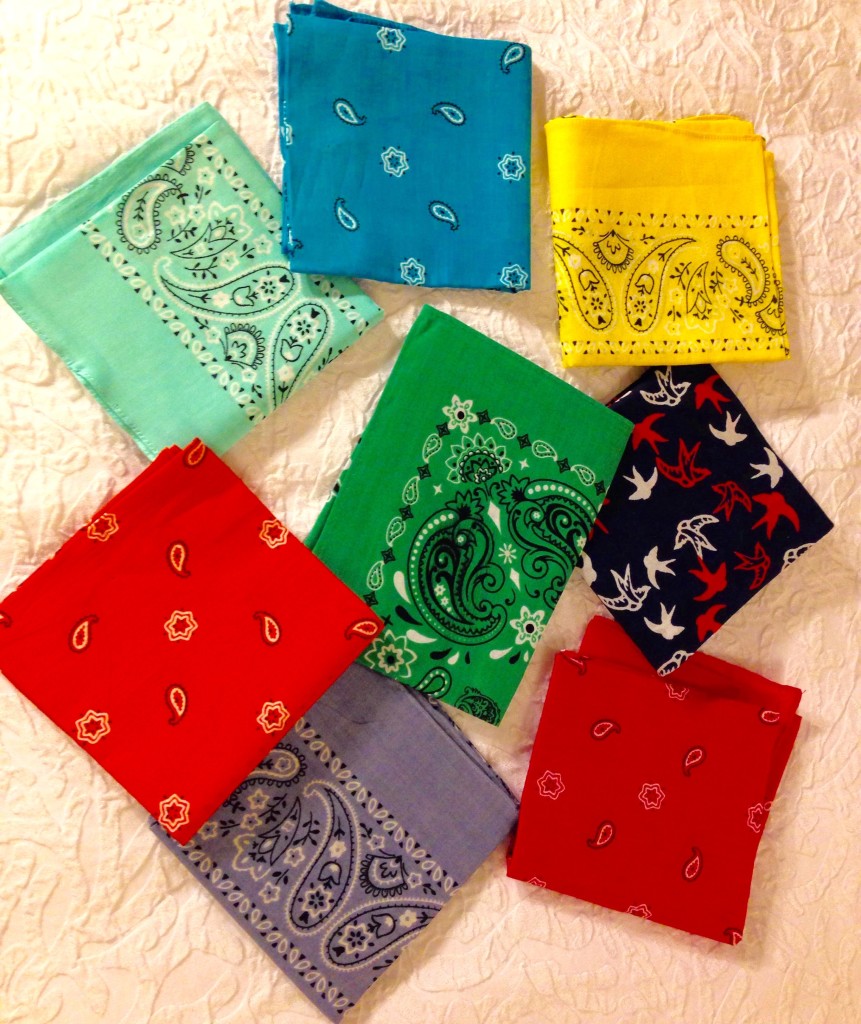 Fairfield Plantation
Then without any idea of what we signed up for and no previous archeological experience, my friend Yana and I travelled to Gloucester County. It's just 30 minutes north of colonial Williamsburg, Virginia.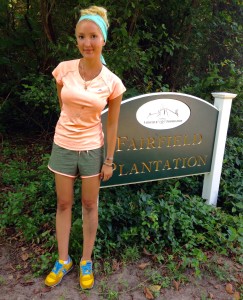 We arrived at Fairfield plantation, a long-term archaeological research project. The plantation project allows people to dabble in both archaeology and historic preservation. It is a unique opportunity to imagine plantation life in colonial Virginia before the American Revolution. It is also a chance to experience the thrill of rediscovering history, exploring the remaining ruins of its manor houses, an architectural enigma built in1694.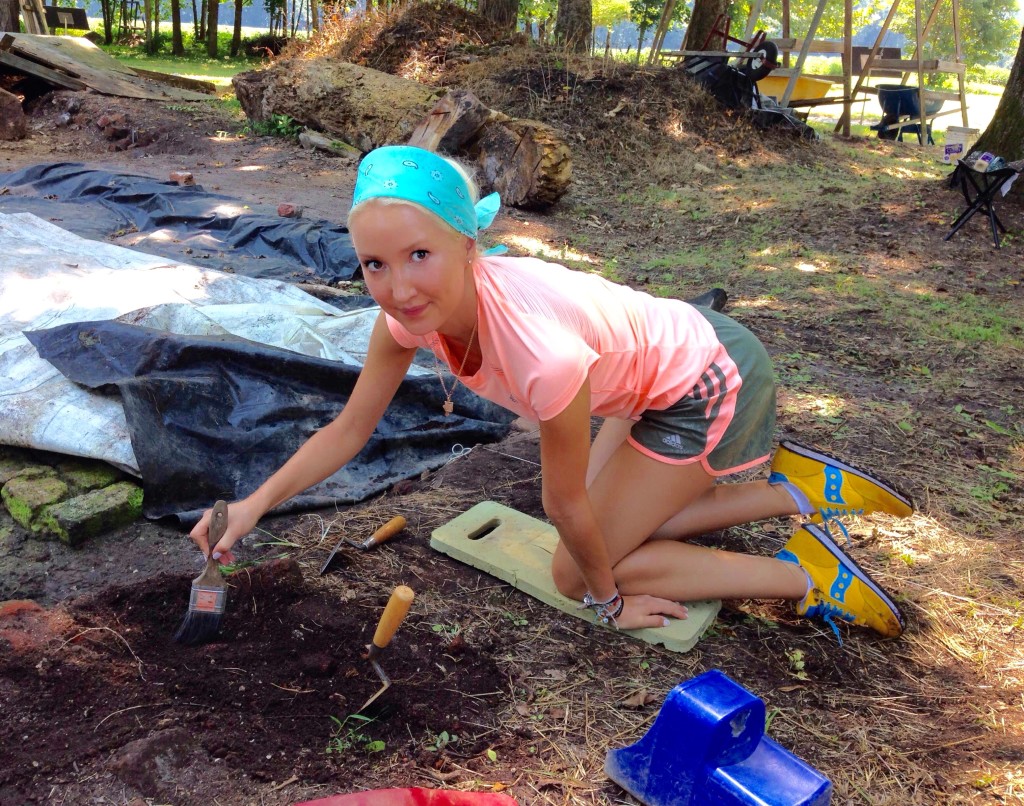 What our archaeology dig was really like
Our first day on the project was exhausting. Excavating, brushing, lifting baskets full of soil, screening the top layers for the artifacts under the scorching sun. I
In short, archeological work – was hard labor.
By the 1840s, the property was home to a number of tenants who farmed the land until the house was destroyed by fire in 1897. These are the ruins we helped to excavate from the ground, screening the top 3 layers of the soil for artifacts.
My outfits and hair for the dig
I discovered that it was a bit of a challenge to be sporty, comfortable, cool, and fashionable on this archaeological dig. But I found tennis skirts to be very useful. They have shorts underneath, are super comfortable and light, and unlike most other sportswear, look feminine. I also experimented with hairdos. This one was a hit!
Exciting finds
The greatest treasures I found on this trip were not the rare artifacts from the 17th, 18th or 19th century. They were the people who worked alongside me, those who started the project, those who are shedding light on the history of the county and community – and also generations of African American tenants who lived at the plantation and whose story is largely missing from history books!
By the way, mosquitoes can be a major pain at an archaeological project like ours. My advice from personal experience? Sprays don't work! Really! They don't! For some reason, mosquitoes seemed to think my friend Yana was a special delicacy. So, having her work next to me was the best protection! 🙂
Another difficult part:
You may want to kill yourself at 6:30 a.m. every day when the alarm goes off. But the week was a heartwarming experience. I met people who I would have never met elsewhere. We made up inside jokes about artifacts in our sneakers and became very close. After a day's work, we would talk nonstop while sharing detergent in the hotel laundry room or over a glass of wine. I feel like I spent not just a week but a little life there.
More fun
If while reading this post, you have gotten the sense that we were nearly always covered in dirt during this project, you might be right – but not entirely!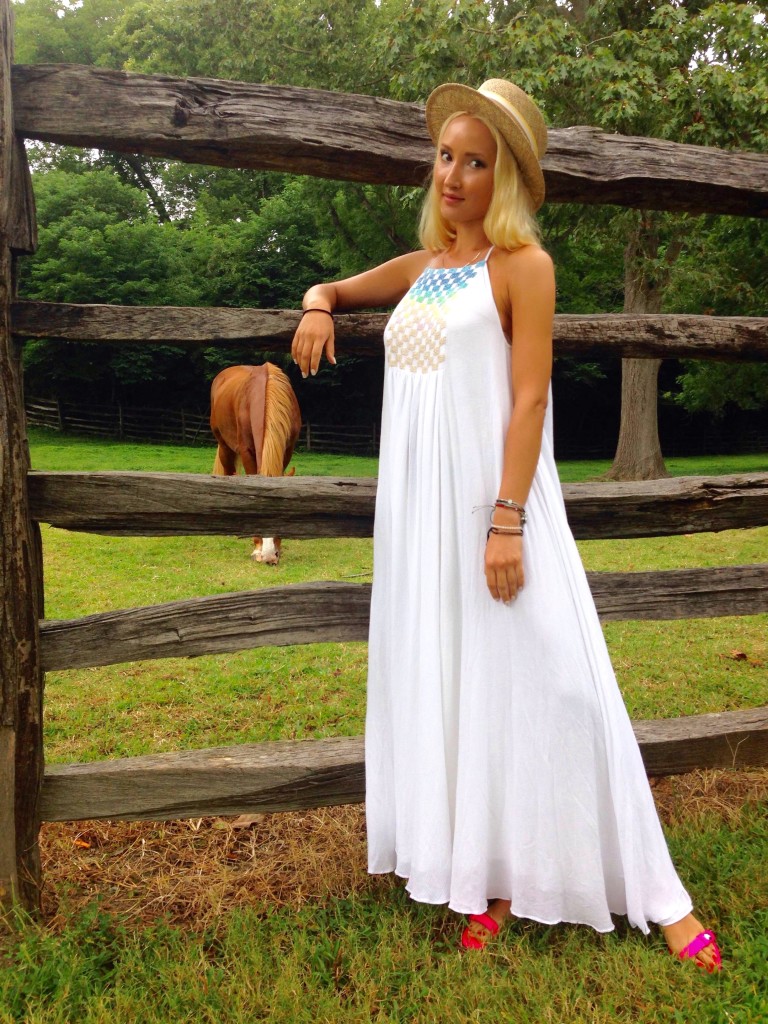 We had great after-work dinners, BBQs, pool parties and historical tours!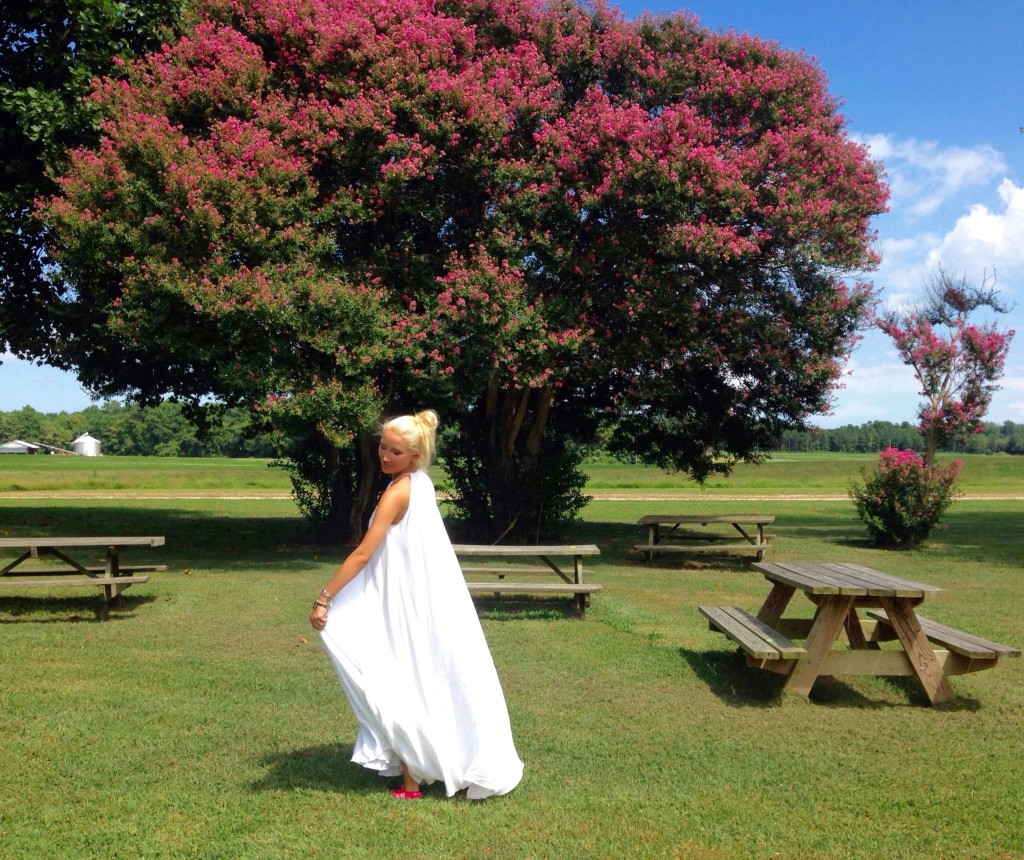 There was an opportunity to wash away all the soil and put on a pretty dress for the colonial Williamsburg and Bacon's Castle tour. I didn't exactly wear a puffy dress as I did when I was five, but it was a chance to enjoy my two loves together: fashion and history.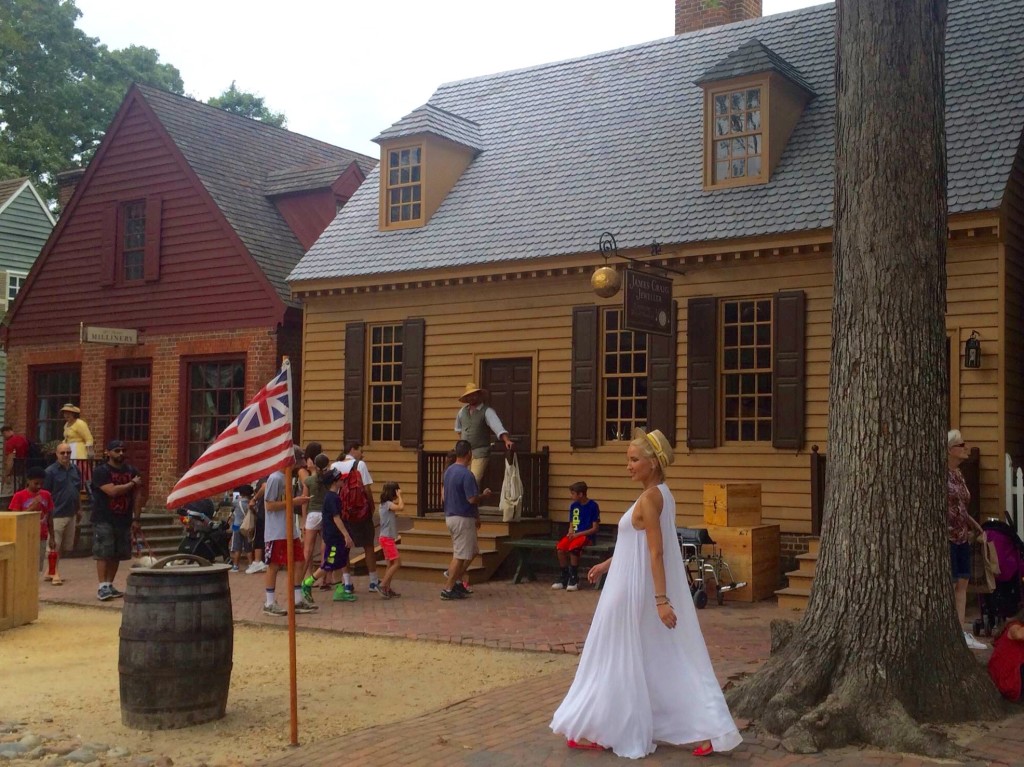 ---