White shoes are a thing. Let's face it. They were hugely popular during New York Fashion Week, Spring '17 (see above). And street style mavens continued rocking them at the latest shows. I want to share with you my shots of white shoes – and their metallic sisters – lighting up the streets during NYFW Fall '17. I think you'll see why you need a pair. 😉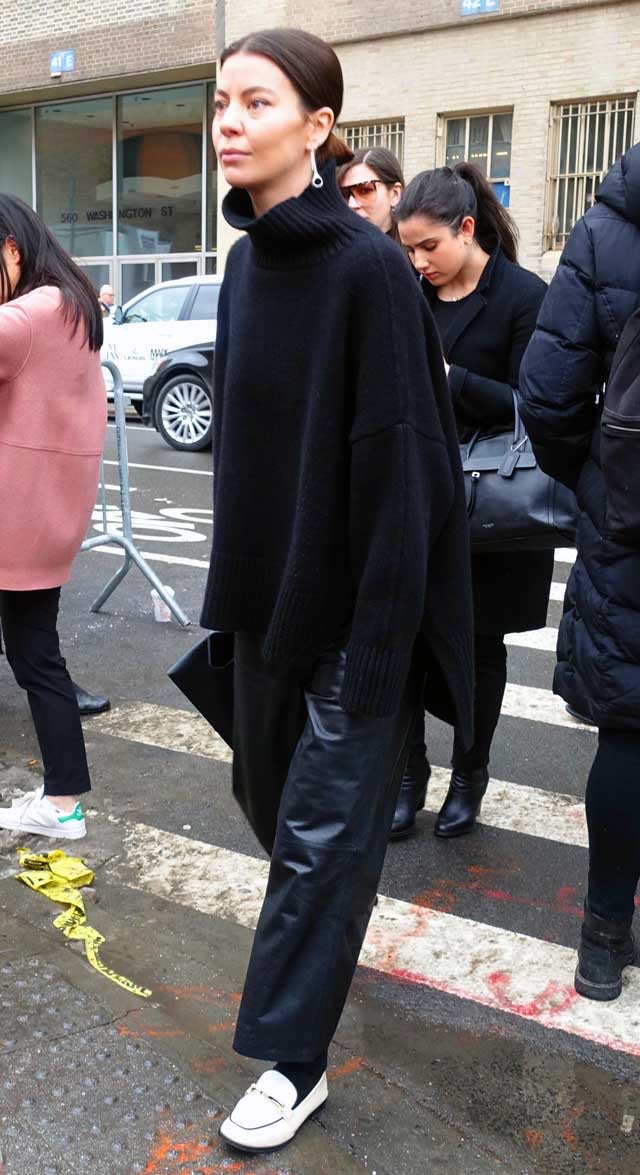 The white shoe trend doesn't seem to be going anywhere fast. And why should it?!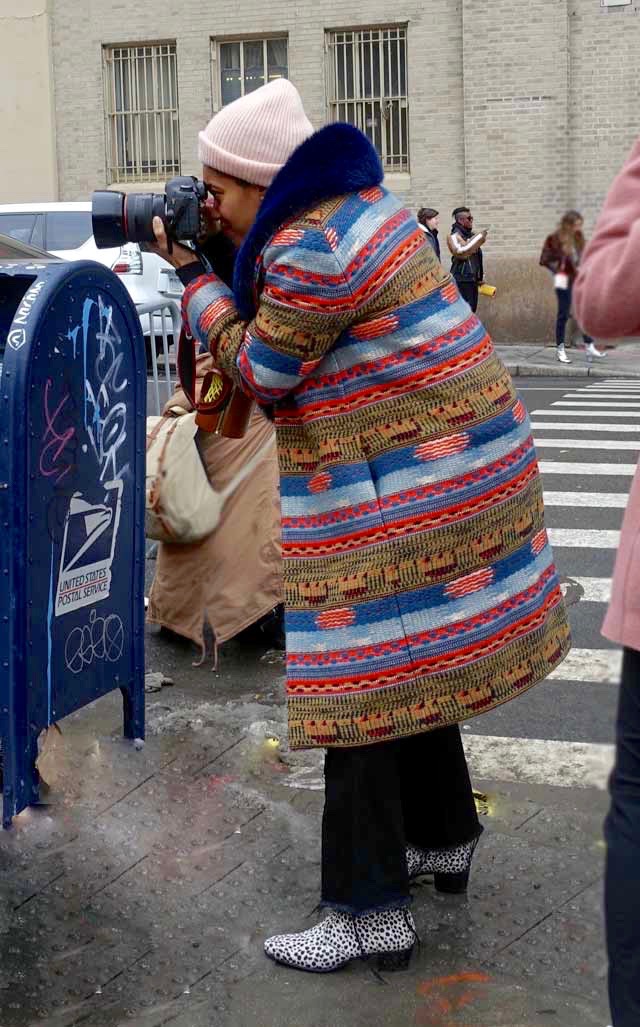 I mean, I find light-colored shoes – white, light pink, and silver, for example – to be a beautiful way of thumbing your nose at dreary winter skies.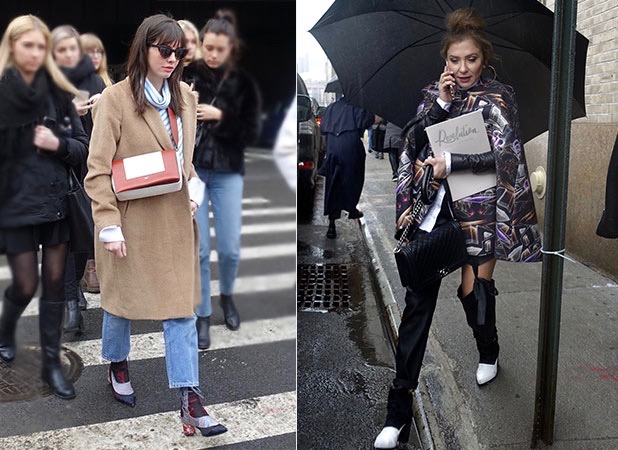 And once the sun comes out, they beam.
The beginning of my obsession
For the record, the popularity of white shoes does not explain my infatuation. I became smitten with them when I watched the Carrie Bradshaw character of "Sex and the City" walking in WHITE LOUBOUTIN PUMPS around Paris in the rain. They seemed just so gloriously impractical – especially when she accidentally steps into a dog's mess.
I suppose seeing white shoes chicly styled time and again hasn't minimized the longing. They certainly modernize the look when you're wearing a very feminine dress. My favorite style, however, is shown here (left) with stirrup leggings.
I love the 40s-reminiscent silhouette, which happen to be featured prominently in CÉLINE's spring collection. It's that retro glam look for which I have a huge soft spot.
How to wear white shoes
White shoes are no longer reserved for nurse uniforms, weddings, and the tennis court. And here are some great ways to wear them today – with:
bold graphics
girly dresses
white and neutrals
all-black clothing
bold primary colors
Now with these tips on how to wear white shoes, when to wear them (year-round!), and where (anywhere, except maybe funerals), what are you waiting for? 
These Taryn Rose metallic sneakers were my first foray into the trend.
The white shoes hunt begins!
XO, Janea
---