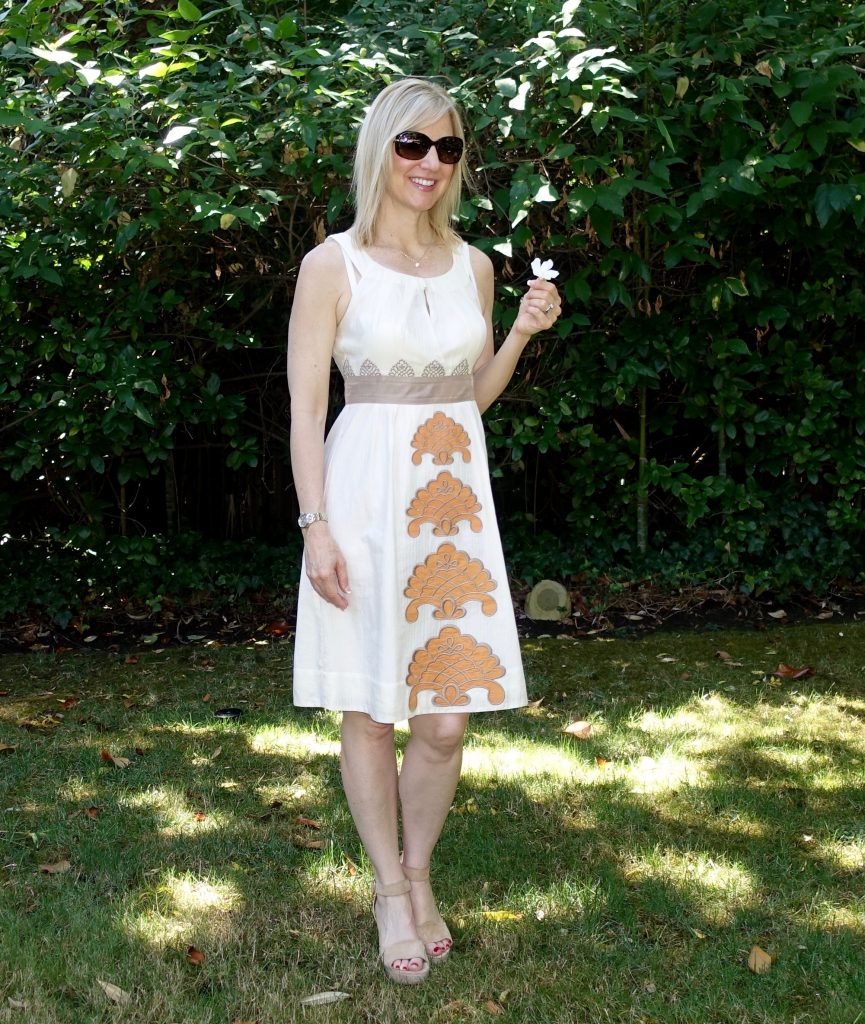 I recently went on vacation with my husband Mark to the California beach and wine country. It was the perfect way to leave behind our busy schedules and get some much-needed relaxation.
On our last day, we visited Sterling, one of our favorite Napa wineries (which we also visited in our second month of dating!) And this was my outfit of the day (#ootd) for a warm day of sipping chardonnay, cabernet and pinot gris – oh my!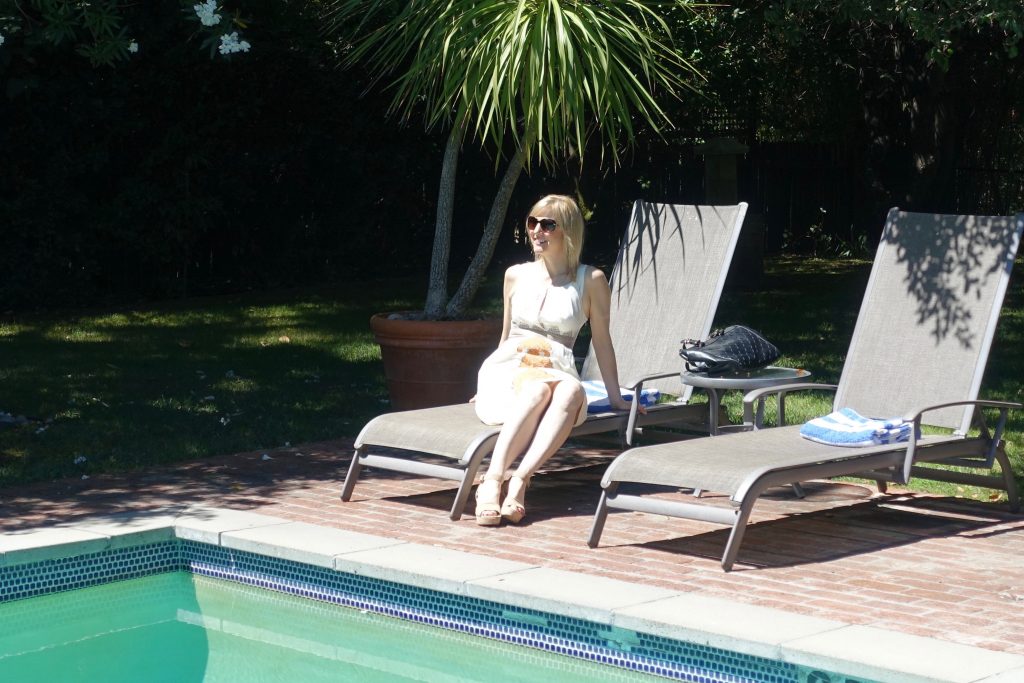 The Sterling winery is located high upon the hillside – cable trams transport visitors, and it is the perfect time to yodel or as Mark likes to do, make up songs on the spot. I have to admit that I also got into it a little.
This slideshow requires JavaScript.
The winery offers a self-guided tour which you can do at your own pace while enjoying spectacular views of the vineyards and on the other side of the valley, a 13th-century style castle constructed in the last decade with materials shipped over from Italy – quite fun to tour as well.
Since the nearest little airport (Santa Rosa) will ship a case of wine at no additional cost, we took advantage the offer and made sure to pick up our favorites. Then we visited the castle and checked out spas in the nearby town of Calistoga, famous for its mud baths.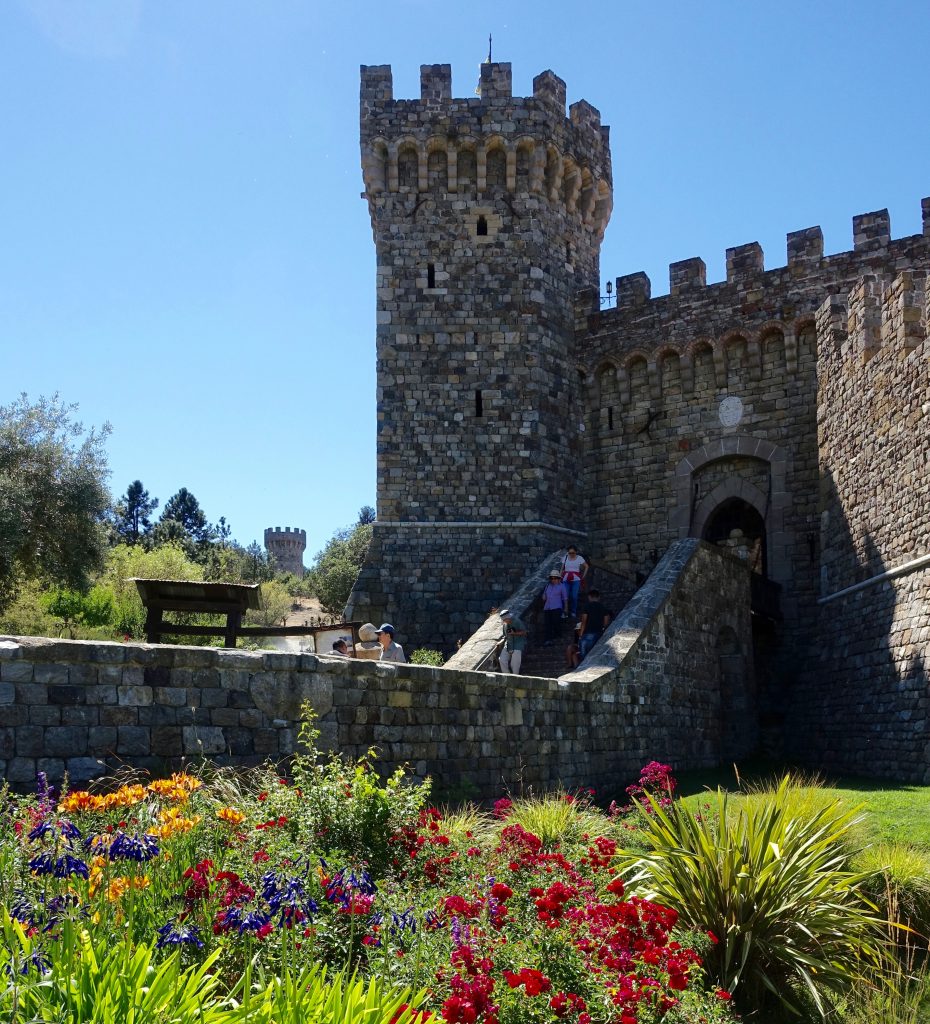 Apparently for a mud bath, you lie on top of some mud and then bath attendants pile it on top of you until you are submerged – sounds like an experience we'll definitely have to try some time!
Not always being the most practical person, I didn't even think that I might spill a little red wine on my white dress – in fact, I'm also a little accident-prone. But I made it through the day spill-free, and wearing a light-colored dress just felt a lot more festive and summer-in-Italy, which is always a great way to feel, don't you think?
For anyone who does get a red wine stain during tasting, I saw this stuff in the Sterling gift shop. Although I haven't used it (thankfully!), a friend of mine swears by it.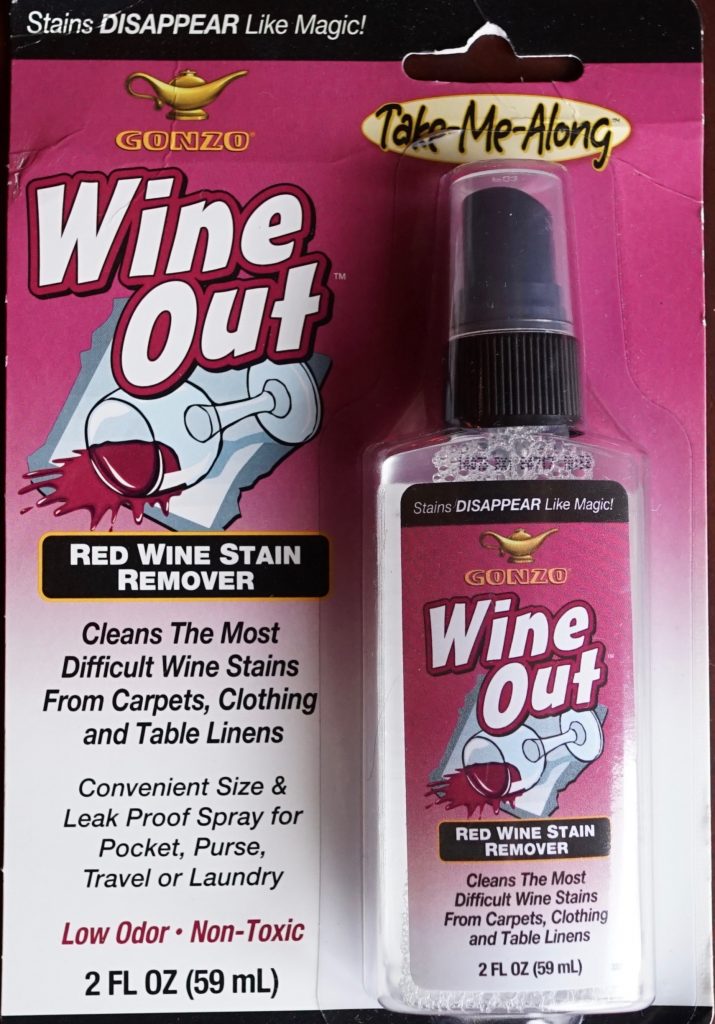 I like to live by the motto: wear what you want! It seems that my outfit of the day totally reflected this – white for wine tasting. Hey, why not? You only live once!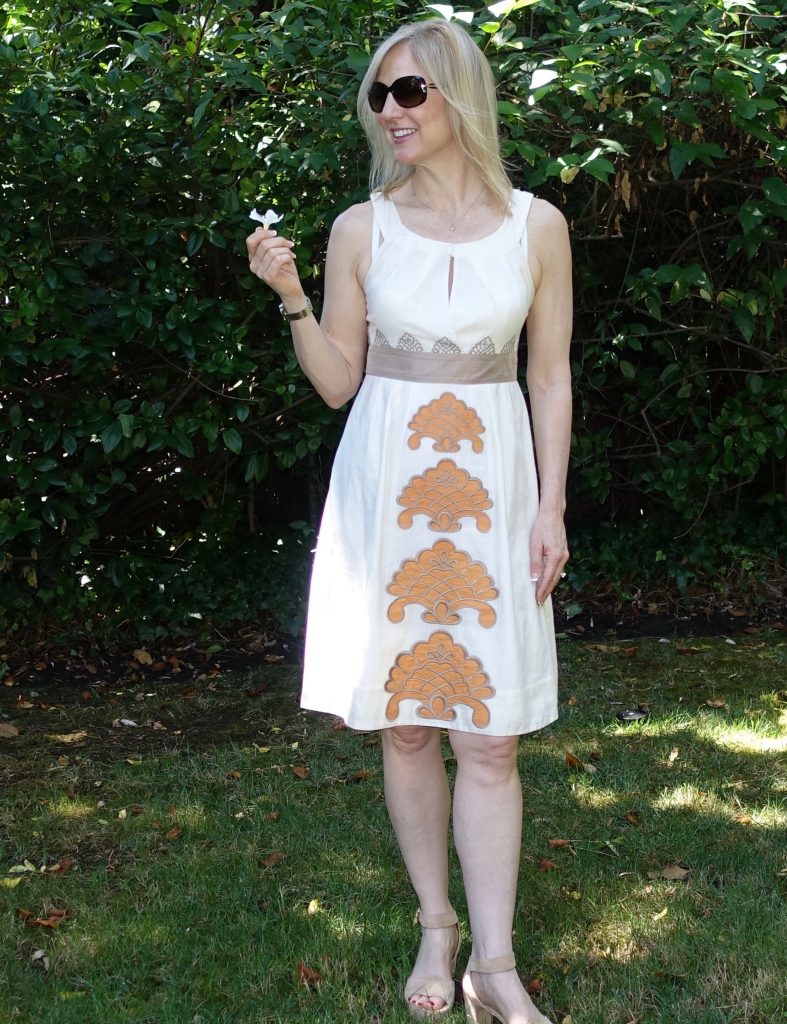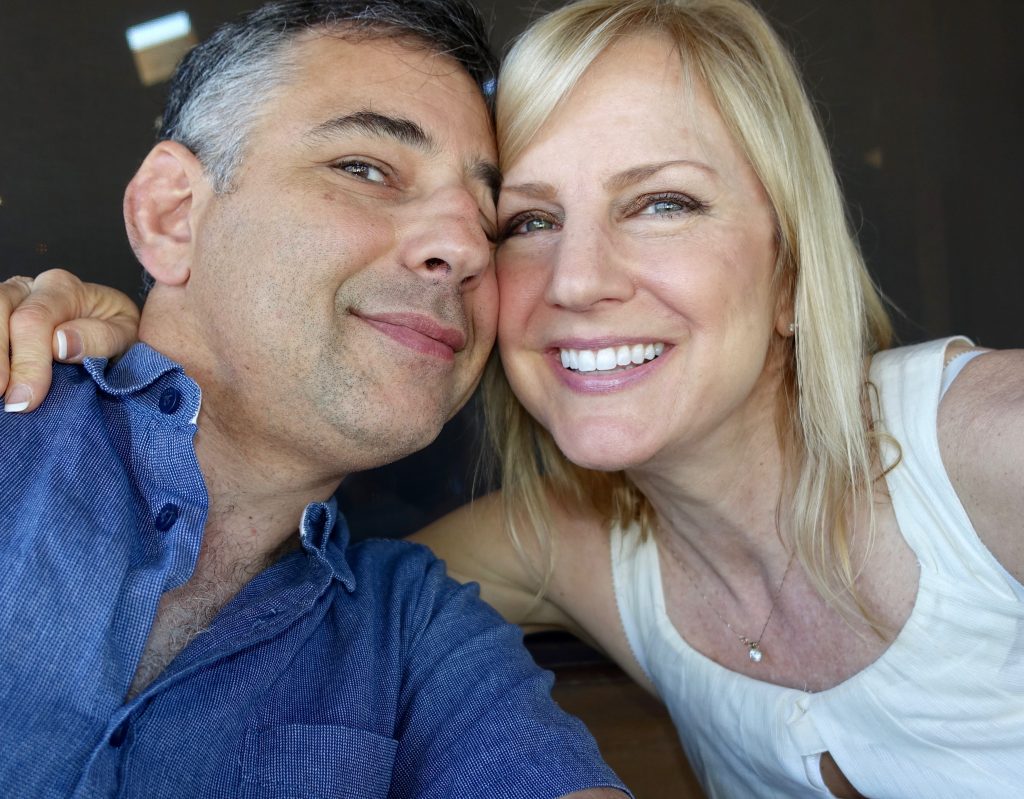 XO, Janea
---