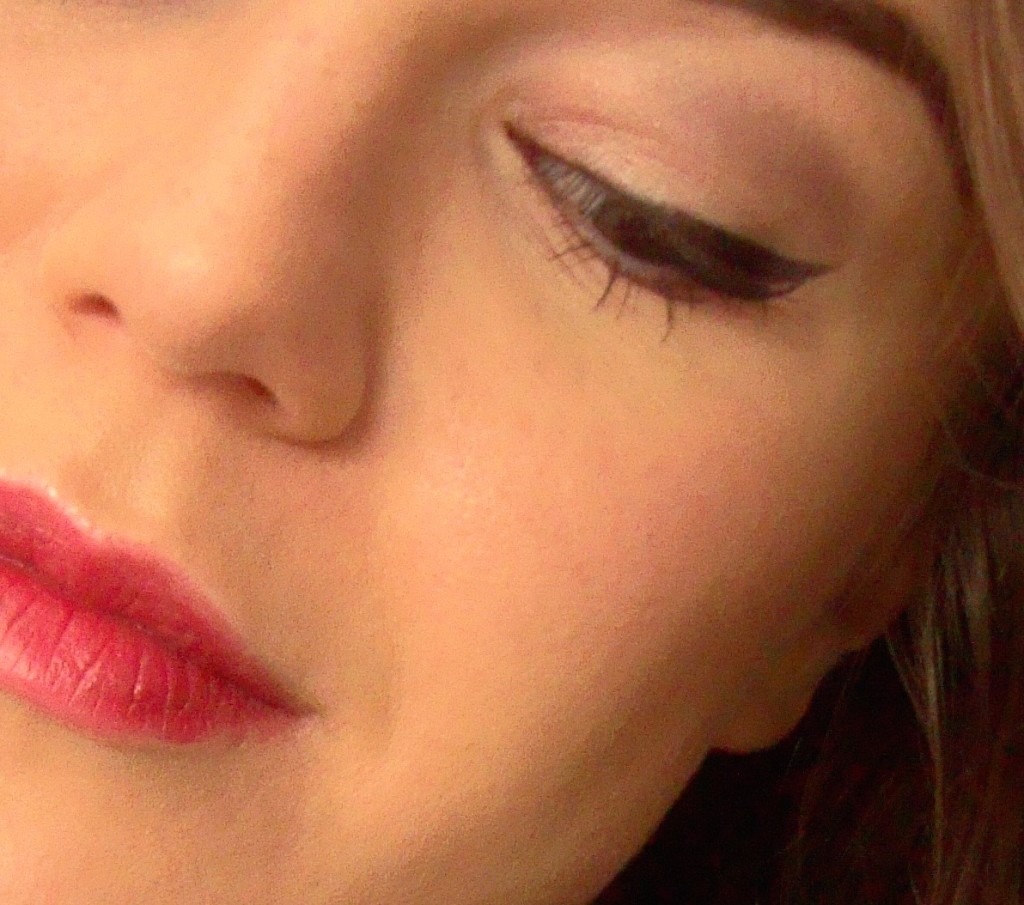 Winged eyeliner is among my favorite things when it comes to makeup. Beauty icons like Marilyn Monroe, Audrey Hepburn, and Brigitte Bardot always wore winged eyeliner. And the trend is still extremely popular today. I don't believe it will ever go out of fashion, since it is so classic, beautiful, sexy and can basically be all the eye makeup you need to look great. Whereas if you want smoky eyes, they take much longer and require more products.
Personally, I can go out without mascara or even lipstick, but you will rarely see me without winged eyeliner. I started wearing it since I was about 17 years old, and so, I have a lot of practice with it and just naturally find it very easy to apply. However, I know that many of you struggle with it. I will share with you some tips and tricks here to help you apply really great winged eyeliner – even if you are a beginner.
Let's get started!
You are going to need:
scotch tape
a foundation, concealer, or eyeshadow primer
a gel or liquid eyeliner
an eyeliner brush
1) To begin, apply your foundation, concealer, or eyeshadow primer to the eyelid and around the eye area. This helps eliminate any redness or uneven skin tone and creates a good base for the next step.
2) Place a piece of Scotch tape along the outer part of your eye towards the outer end of the eyebrow. This will help to prevent mistakes.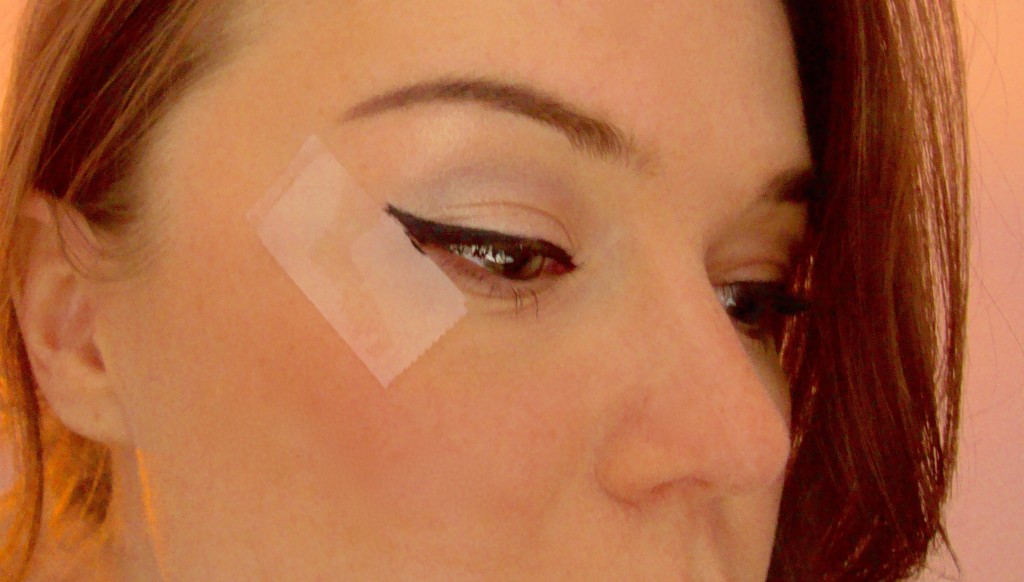 3) Now take any eyeliner brush that is comfortable to work with (unless you use an eyeliner pencil) and apply your eyeliner along the tape.
Do not take it too far – you can always apply more eyeliner afterwards – or else you will create a very long wing. Then connect it to your upper lash line, drawing a sort of triangle.
4) Fill in any gaps using small strokes, since they are easier to control than big ones.
5) If you see that you have made a mistake, do not worry; just use a clean angled brush with some concealer as an eraser.
6) Take off the scotch tape slowly, and then apply your concealer to avoid ruining your makeup.
Or…
Another option is to use a pencil eyeliner or eyeshadow as a base and then apply your liquid eyeliner afterward. This technique is very simple.
1) Apply pencil eyeliner or eyeshadow (I prefer eyeshadow) to your upper lash line.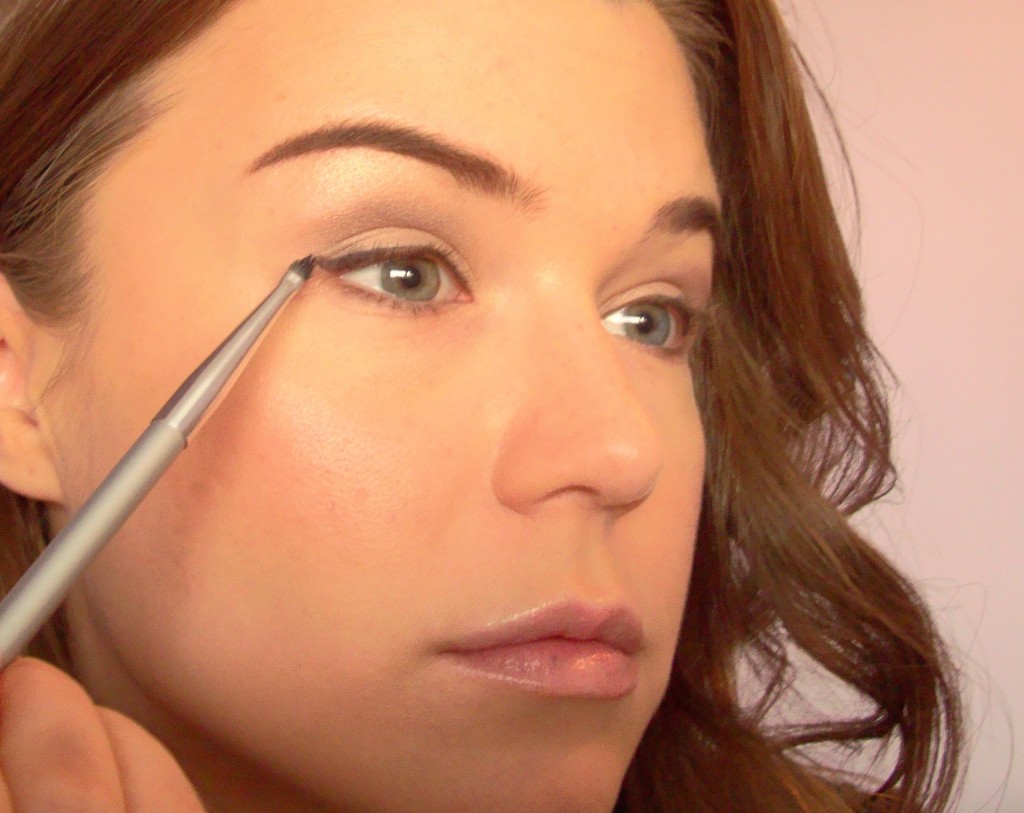 2) Draw a line, and make it as thin as possible; you can first draw a row of dots (in case you use a pencil eyeliner) and then simply connect them. Start from the inner corner of your eye and work toward the outer corner.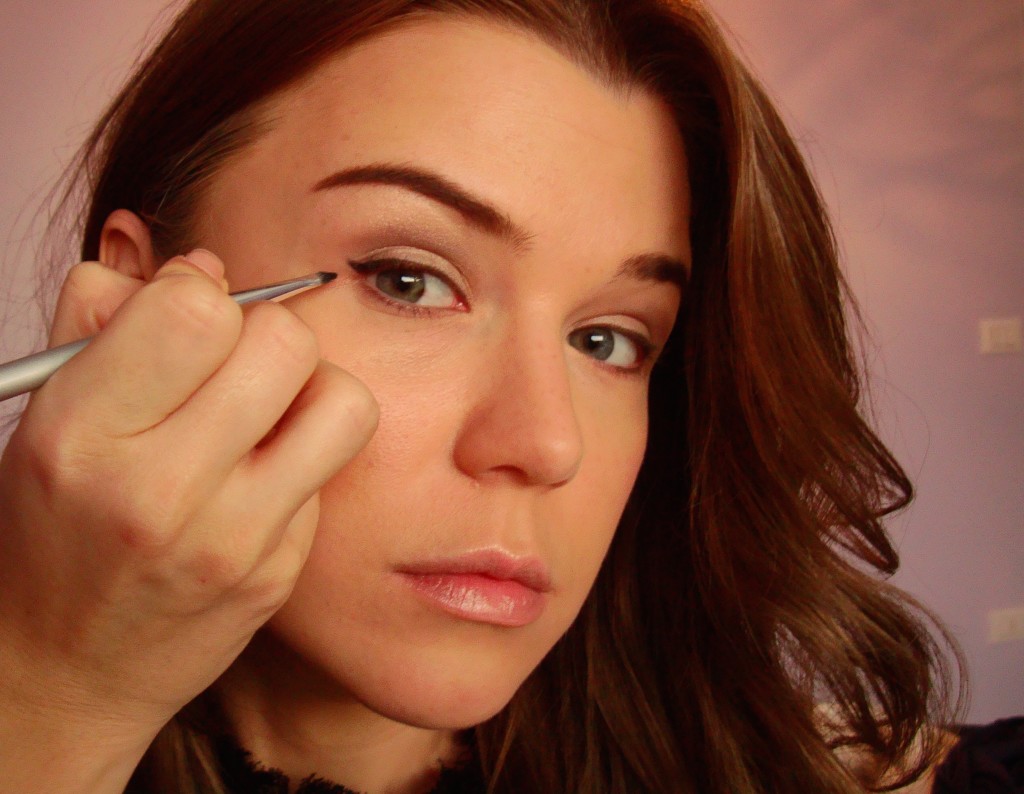 3) The line does not need to be perfect at this point. Remember to keep your eyelid as flat as possible, and do not pull your eyelid. Contrary to how it might seem, this will not make your work any easier.
4) Decide which type of wing you want and measure how far out it should go. Point it upward and make sure the wings on both eyes look the same.

Note:
If you have hooded eyes, you will need to extend the wing more outward than upward to avoid the hooded part of your lid. Once you are done, you can leave it this way or if you prefer a darker wing, you can use this as a 'draft' and draw a line on top of it using your liquid eyeliner.
One last tip:
If you use a gel eyeliner, removing it can be tricky. For this, you might want to use coconut oil or a dual-phase eye makeup remover.
"Beauty is how you feel inside and it reflects in your eyes. It is not something physical."

– Sofia Loren.