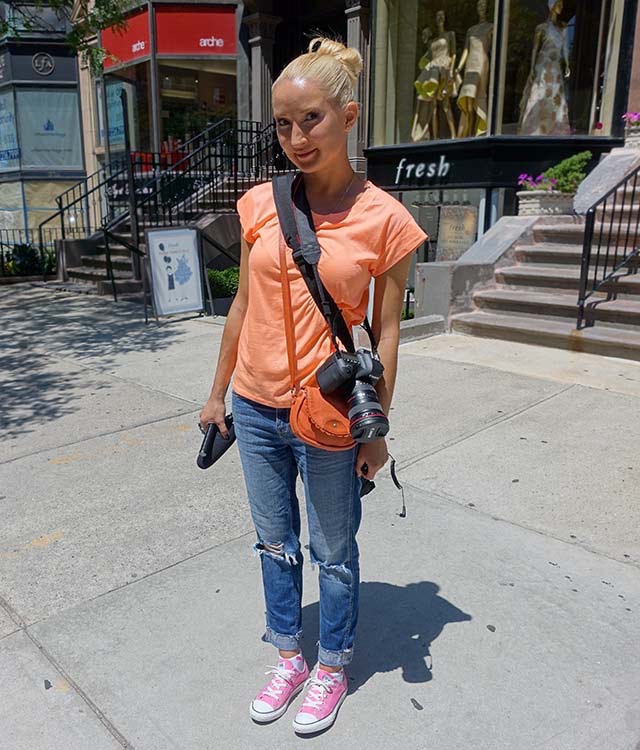 Chuck Taylors by Converse are the classic sneaker for cool, casual style when combined with the right outfit. It isn't rocket science to rock them, but I do believe there are ways to – and not to! – wear them. Here are 15 DO's and DON'Ts based on my experiences observing them on the streets.
1) DON'T…
combine neutral-colored Chucks with an ordinary, lackluster outfit.
I mean, why? Converse are not your ordinary sneaker. Over the years, they have gone from the basketball court to the red carpet. So, if you want to truly style them, I suggest you go for a little oomph – like for example, the Chucks in #2…
2) DO…
make the most of brightly-colored Chucks to add a pop of color to your ensemble.
Remember, piling on the "pops" is not necessarily better, however. Stick to one or two.
3) Or DO…
let your outfit do the popping, and let the Chucks stay coolly in the background.
4) DON'T…
set up a competition between your fun, eye-catching Chucks and your fun, eye-catching outfit.
A dish with too many spices doesn't always come out like Chicken Con Mole. Balance is key.
5) DO…
keep your patterned Chucks in the forefront by wearing them with a low-key, simpler outfit.
A complimentary scarf doesn't hurt, however.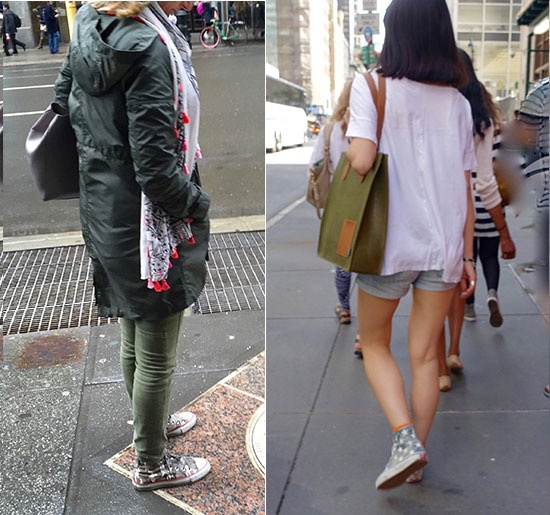 6) DO…
dare to combine the color of your Chucks with the pattern and color scheme of your ensemble.
Warning: somewhat challenging. Eyes are naturally drawn to Converse. By their very nature – as retro, artistic, ironic, irreverent, etc. – they make a statement. Combining colorful Chucks with a matching (also vibrant) outfit is a bit like combining stripes with stripes. It can be done – cleverly!
7) DON'T…
wear your Chucks without laces or with loose ones.
It just looks sloppy.
But, you might consider knotting the ends if you want them easier to slip on and off.

8) DON'T…
wear Chucks with loose-fitting, baggy jeans. It brings them dangerously close to the snean (read: sloppy) look.
Wide-legged jeans are much more flattering with heels anyway!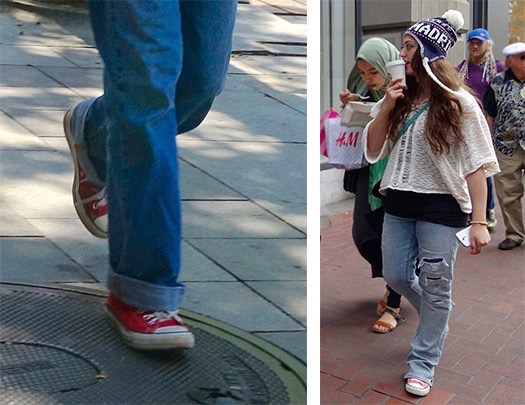 9) DO…
wear them with

skinny jeans

, skinny pants or trousers with elastic bottoms.
10) DON'T…
wear them with jeans rolled up to the widest part of your calf…
unless you want to risk having your legs look stumpy. This isn't to say you shouldn't show a little flesh between sneakers and pants (as in the image to the left).
11) DO…
wear them with flowery shorts. 

And DO…
wear white Chucks with white jeans and a black top.
It's a classic classic!
12) DON'T…


wear Chucks with flowing knee-length dresses or skirts. And (please!) 

DON'T…
wear them with tights AND socks.
Converse combine well with skirts and dresses. But don't expect them to perform miracles.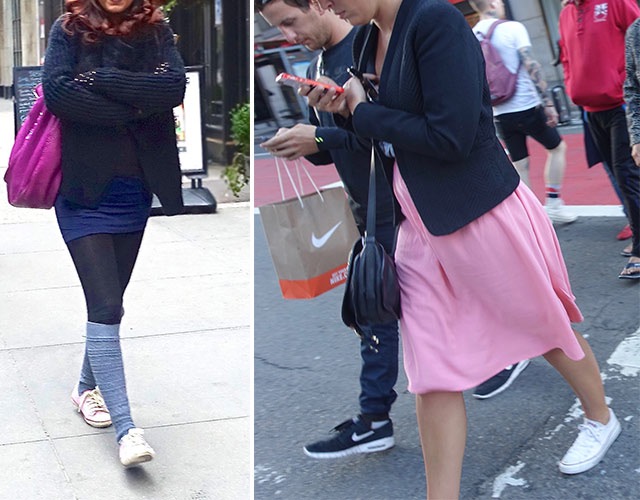 13) DO…


wear Chucks with casual, flirty mini dresses and skirts.
14) DO…


wear them with short sheath dresses.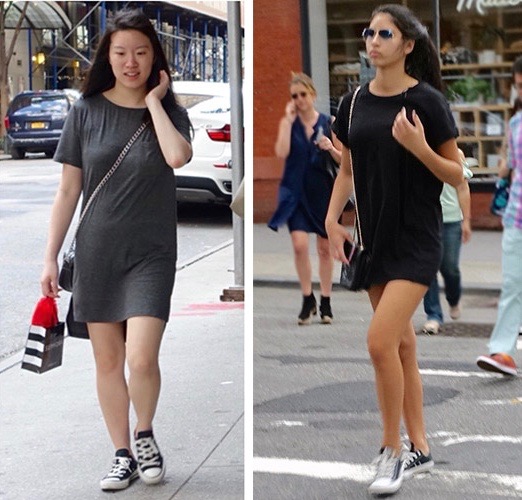 15) DEFINITELY

…


wear them with a maxi skirt!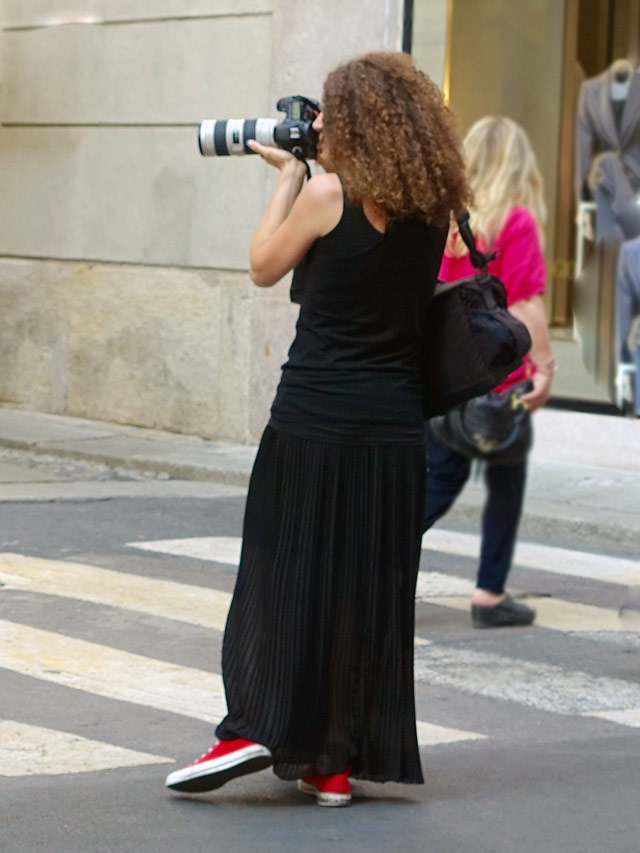 As you can see by these looks I spotted in New York, Boston, Seattle and San Francisco – and this last one, in Milan – Converse are a classic. They add a serious dose of style to myriad looks – or not. Which is your favorite way to wear Converse?
XO, Janea
* This article was updated on June 8, 2016.
Psst! Have you heard? Converse has come up with THE CONVERSE ALL START MODERN which is a totally comfy upgrade! You might find them at the official Converse® site or Converse at Nordstrom. 
---
❤️