If you are or have been a dog owner, would you say your personal style had any bearing on your selection of a pooch? And would you say that your canine friend affected or affects your style? I have a sneaking suspicion that the influencing can go both ways, and I would like to share some images from recent people- and dog-watching which I think favor the hypothesis.
At the very least, I suspect they will bring a smile to your face.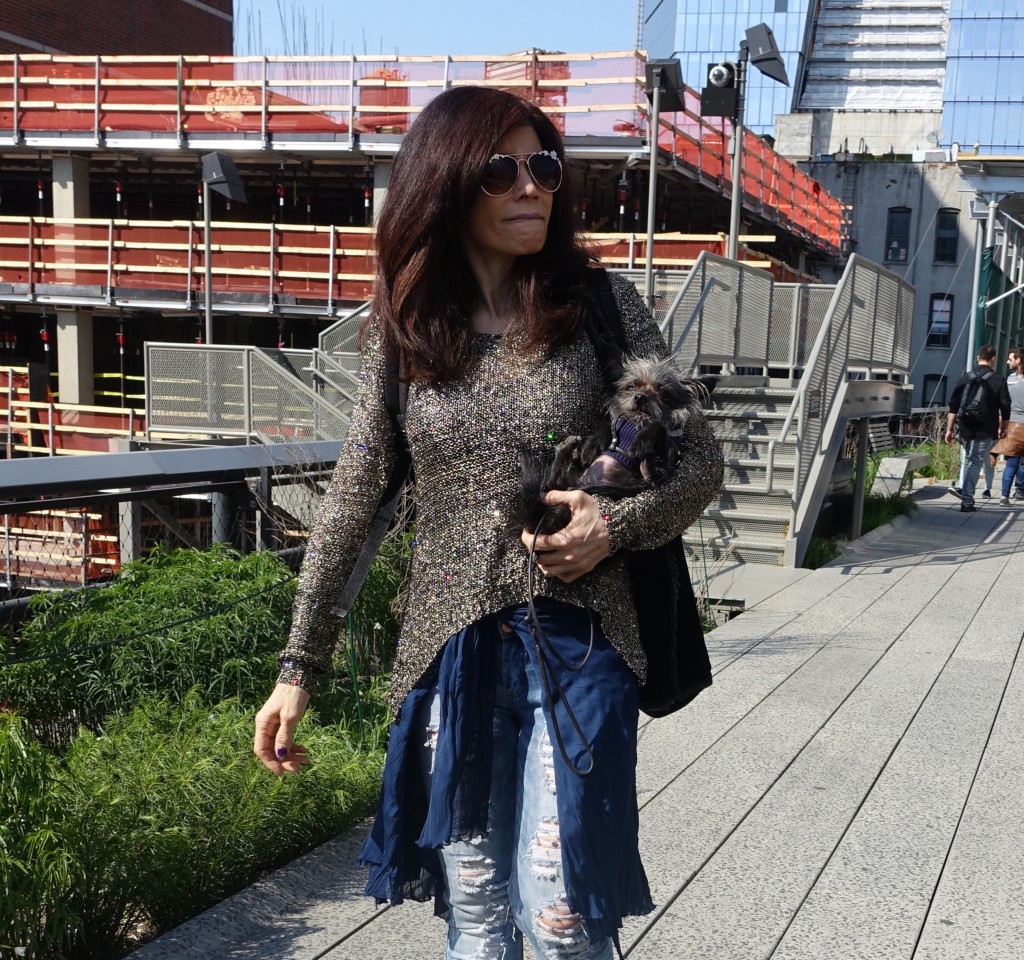 The muse pictured above is a perfect example. Do you suppose she chose her sweater with Fido in tow? The mix of hues in both sweater and pup certainly compliment her own coloring.
There are so many kinds, sizes, colors and dispositions of dogs: something for everyone's taste. You could say there are neat or more formal looking canines for those who prefer those qualities.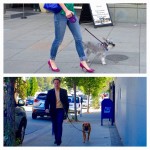 Then there are more casual dogs, perhaps with a little flair. Do you think the dog below might sometimes be a muse for his owner?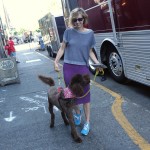 There are dogs who appear slicked back, others with a more curly look, dogs you can dress up to coordinate with your own ensemble…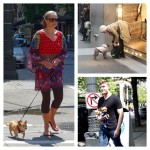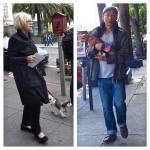 shishi dogs,…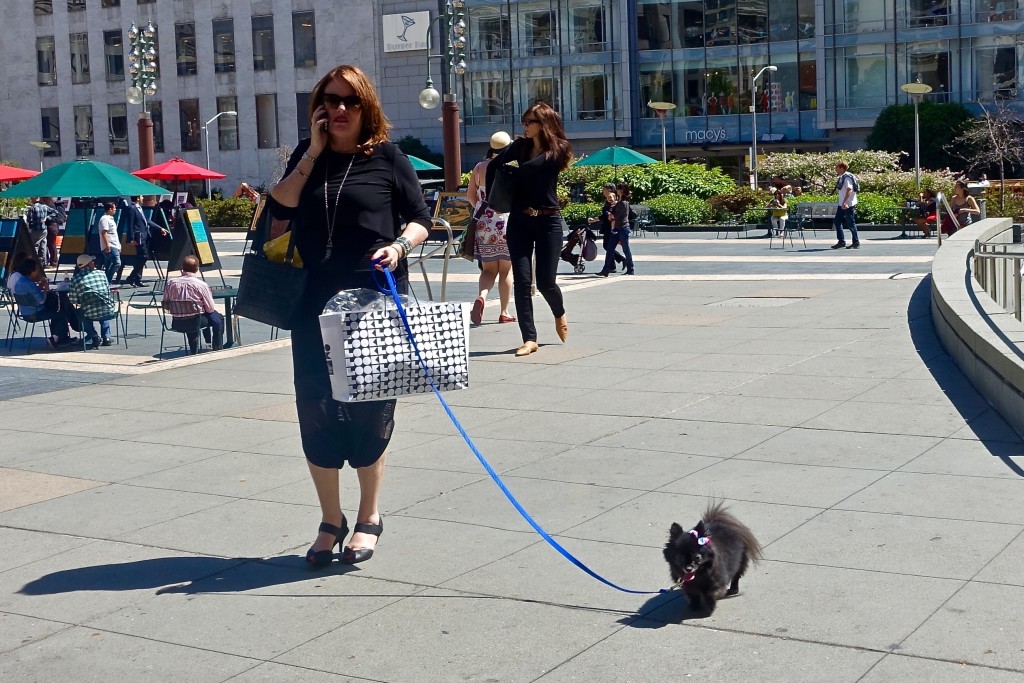 and dogs that give off a "relaxed-fit" aura or maybe a more rigid vibe.
There seem to be smart casual and casual-casual dogs,…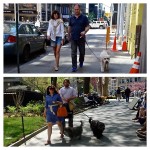 Then there are those who are more interested in what is going on around them than on attracting attention to themselves.
Dogs are a marvelous canvas upon which we can project a myriad of attributes. I propose we add style to the list. According to scientific studies, there are certain ways in which they mirror their peeps. It seems as though an owner or two returns the favor. You might keep this in mind while selecting your next fur-bodied friend. What is your dog's style?