My sweetheart husband Mark whisked me down to sunny Beverly Hills from dark, rainy Seattle for a long Valentine's Day weekend. It was in the high 80s F (30-31°C), we discovered the perfect chopped salad, and Mel Brooks happened to walk by us (looks good!) While keeping a (virtual) eye on Fashion Week in cold, snowy New York, I cruised along Rodeo Drive and Melrose Avenue, taking in the street style of sun-drenched southern California.
I had an urge to go beyond observing to attempt to describe L.A. style. And since I find it easier to characterize a thing in comparison to something else, I decided to contrast it with New York. After taking a short cut and quizzing my friend Melissa, a part-time fashionista who's lived in both worlds, here it is…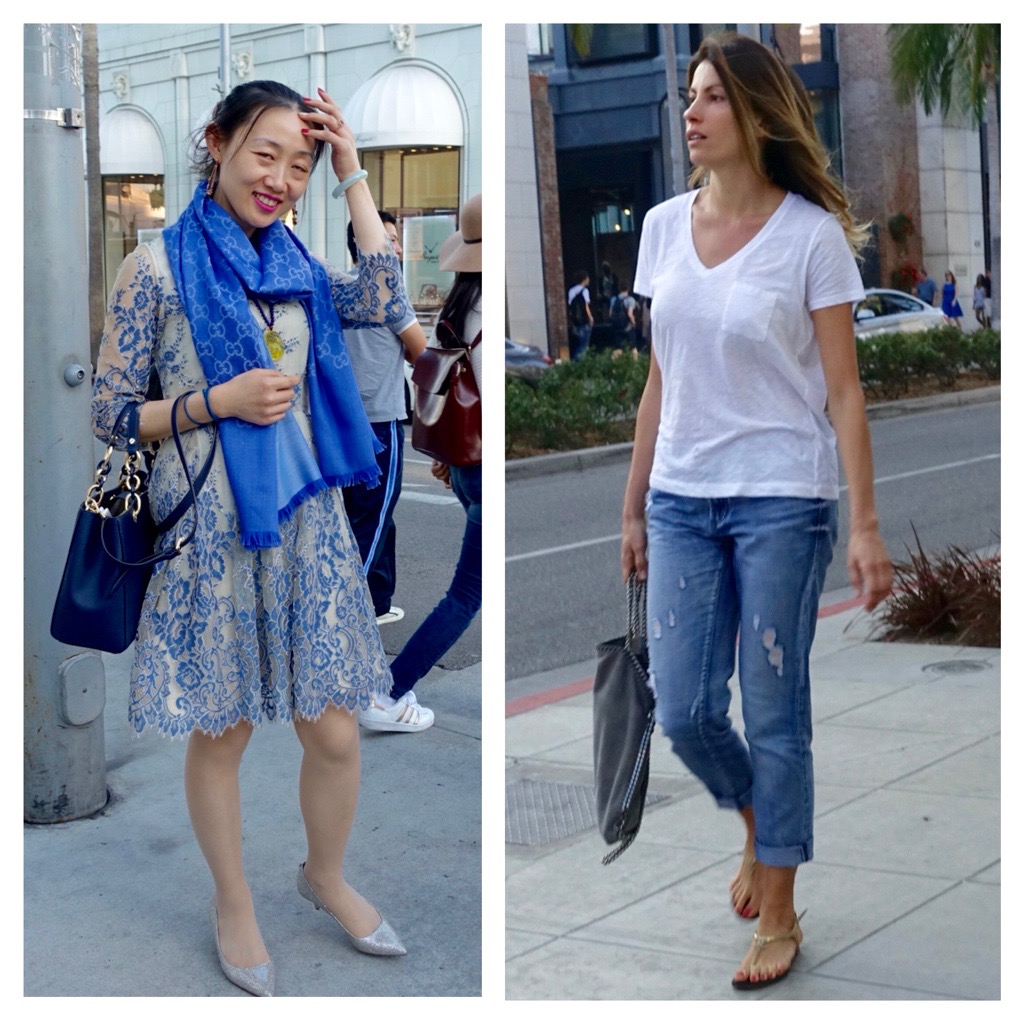 Let's first cover the obvious: L.A. has amazing warm, sunny weather almost all year long. You can see why rompers, the garment Liliya wears in our last outfit post, work so well right now. It is also why you tend to see a lot more skin in L.A. than in New York. Melissa also attributes more body conscious silhouettes (than in New York) to that.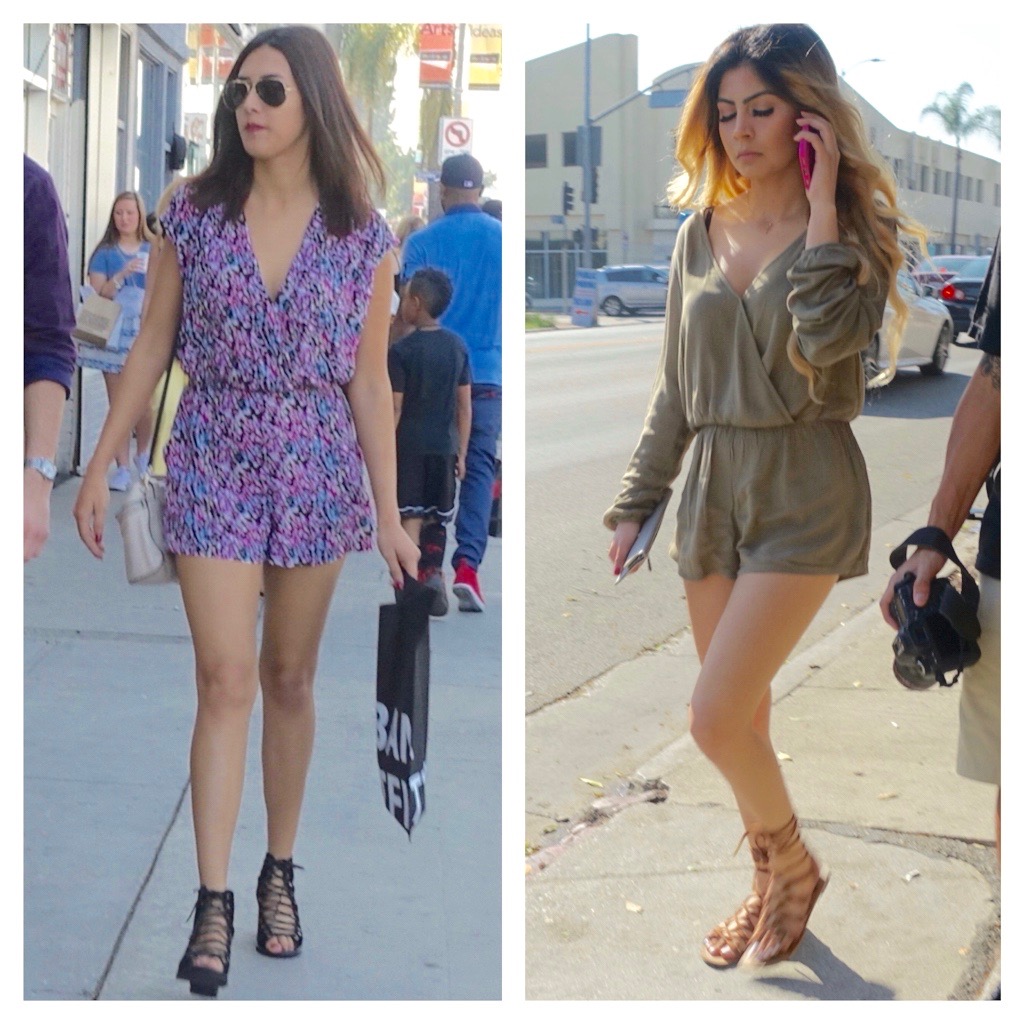 I have to wonder how L.A. fashionistas deal with being off-season, so to speak, when nearly the entire rest of the country is experiencing fall/winter. Do they extract isolated details from Fall Fashion Week, for example, and inject them into summery looks? The outfits below seem to represent summer-ized versions of current trends, like distressed denim or a frayed hem in a skirt (rather than jeans, as seems more common in New York).
The lacing of the top to the left also happens to be so this past New York Fashion Week!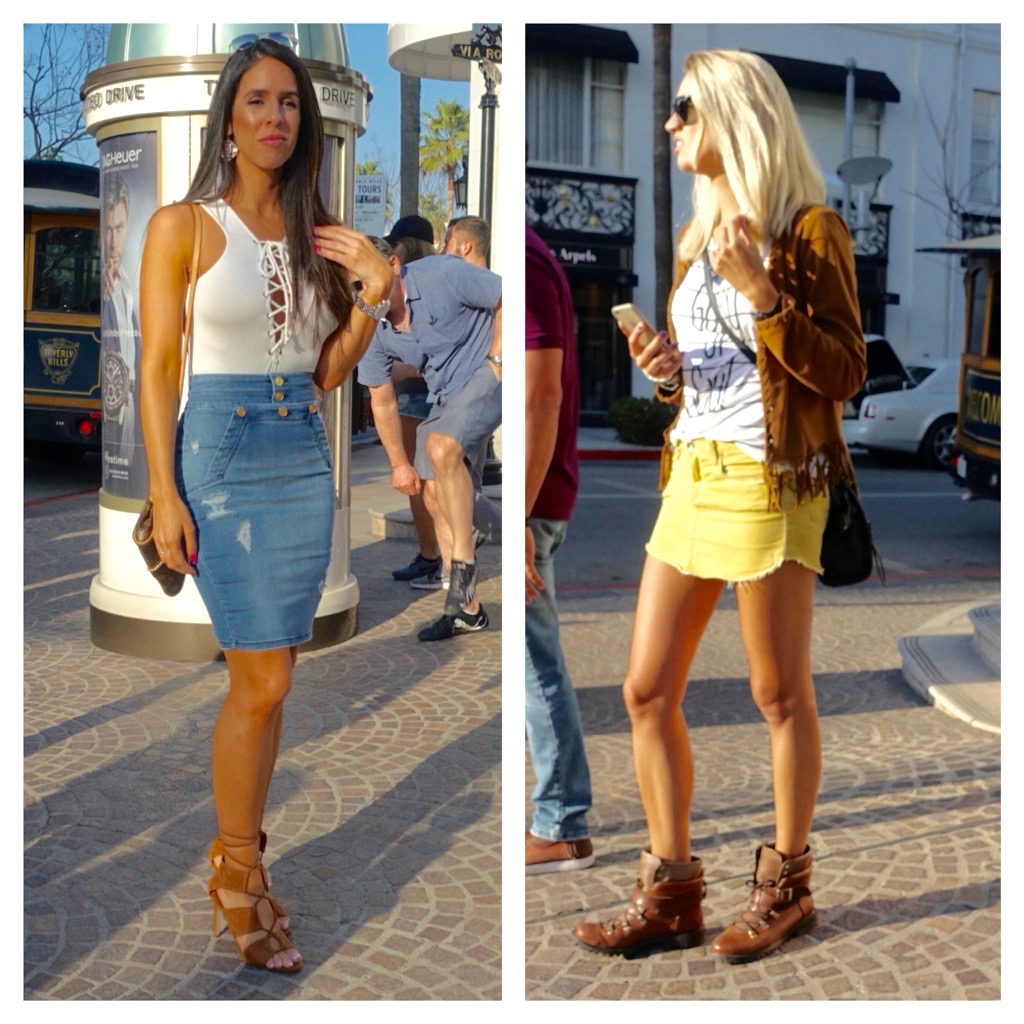 It seems that L.A.'s climate necessitates a sort of filter on fashion. This – and perhaps a more free-spirited, creative culture – result in a more relaxed style, more boho, and more of a focus on maintaining and exhibiting a healthy body. Melissa agrees that L.A. style is more playful – in contrast to more edgy New York – and more overtly sexy.
I asked Melissa about brand consciousness in L.A., and she shared with me that while that is paid attention to in both L.A. and New York, Los Angelenos are also open to high-end unknown names.
I love her description of how she dresses differently for L.A. than for New York:
"In L.A., I dress for myself: light, creative, colorful (not necessarily primary colors, but not drab), and free. I wear black and grey in L.A., too, but in general, sunshine and a light heart are on my mind…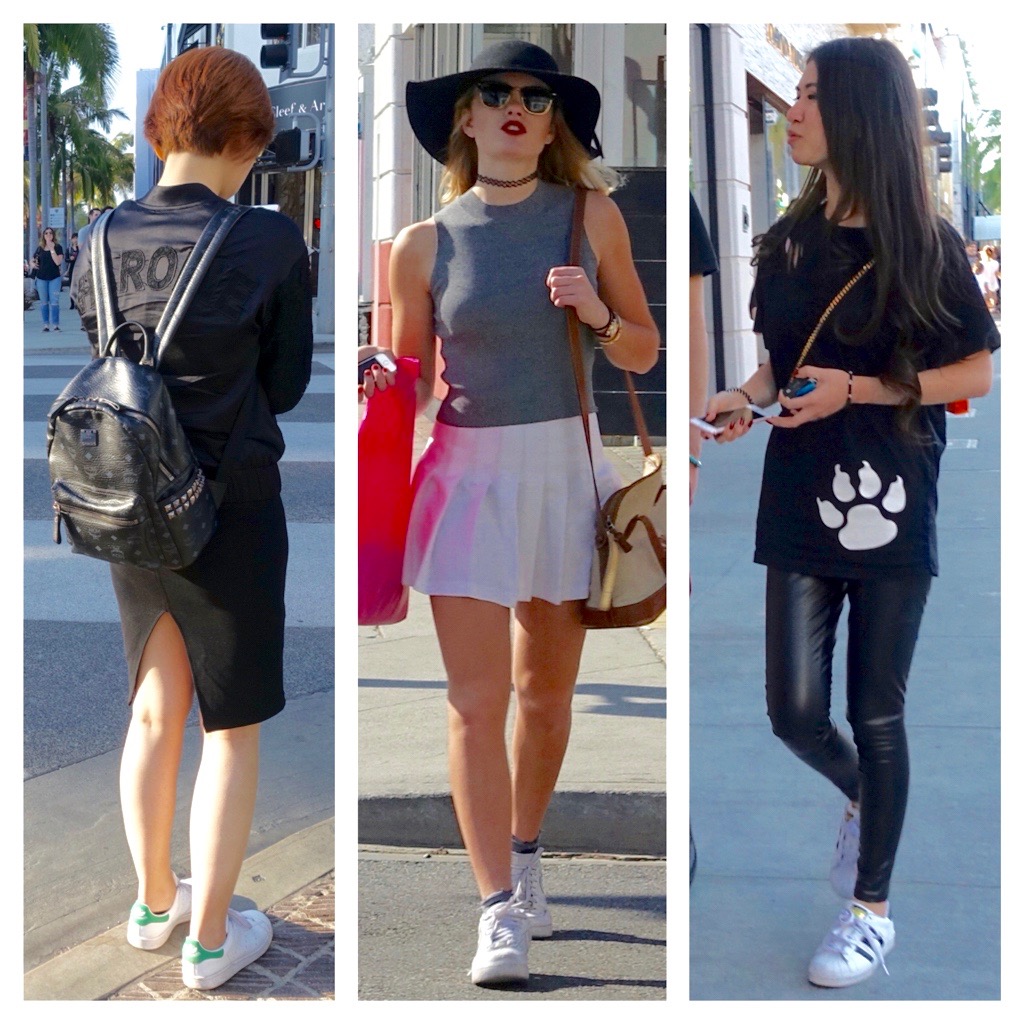 …Hair is more fashionable, too."
I love the free and expressiveness of hair that I saw.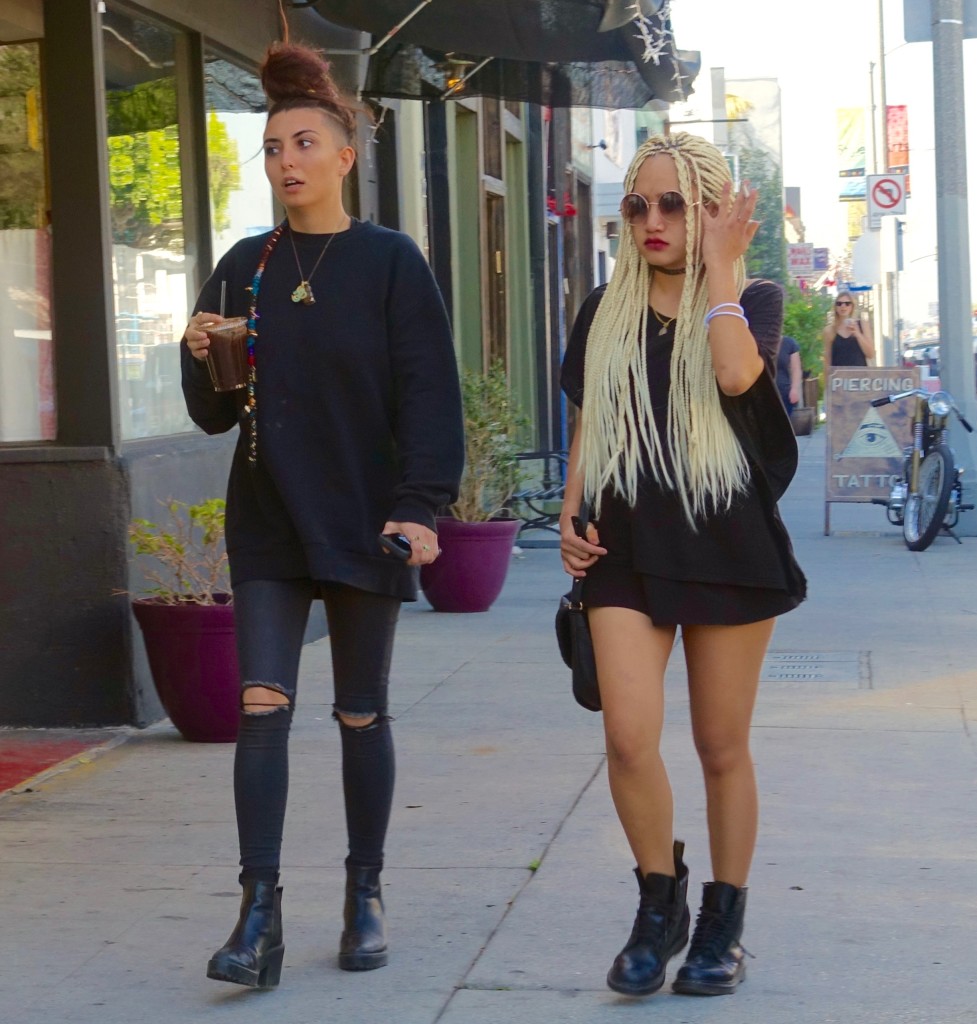 I also notice a lot of women opt for lightening their tresses and hear that extensions are more commonplace. (In short, greater emphasis on the body and hair.)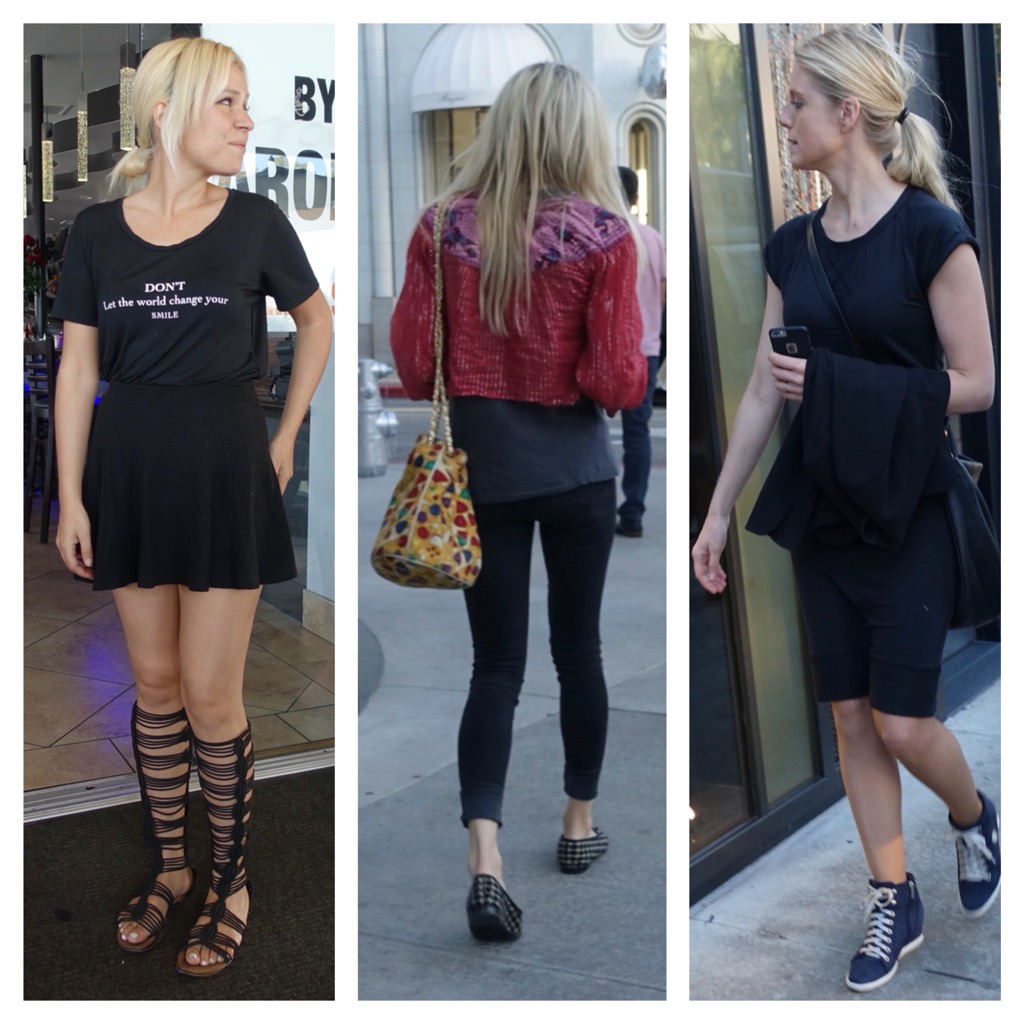 In describing her New York style, Melissa mentioned:
"In NY, I dress for critical eyes. I feel that in New York, a person's worth is more often based on their attire. When I'm there, my dress is cleaner, more minimal, and I often wear grey or black. I wear pieces that tend to be well-tailored and of high quality. Hair is more basic."
In conclusion, we could say that Los Angelenos put more stock in not only being stylish but in having their own style. I find that refreshing!
I have always been an artist at heart, studying and creating it for many years. So without even trying, my style is probably more experimental (and I admit that the experiments don't always work!) – more L.A. than New York.
How would you describe your style: more L.A.? Or New York?
XO, Janea
Afternote: I want to thank Melissa for her great and generous insights! Check out the blog, Hey Girlfriend!, which she started since her last guest post on theSTYLetti!
---